Training Colorado Ski Instructors: Ski Instruction and Movement Analysis in Summit County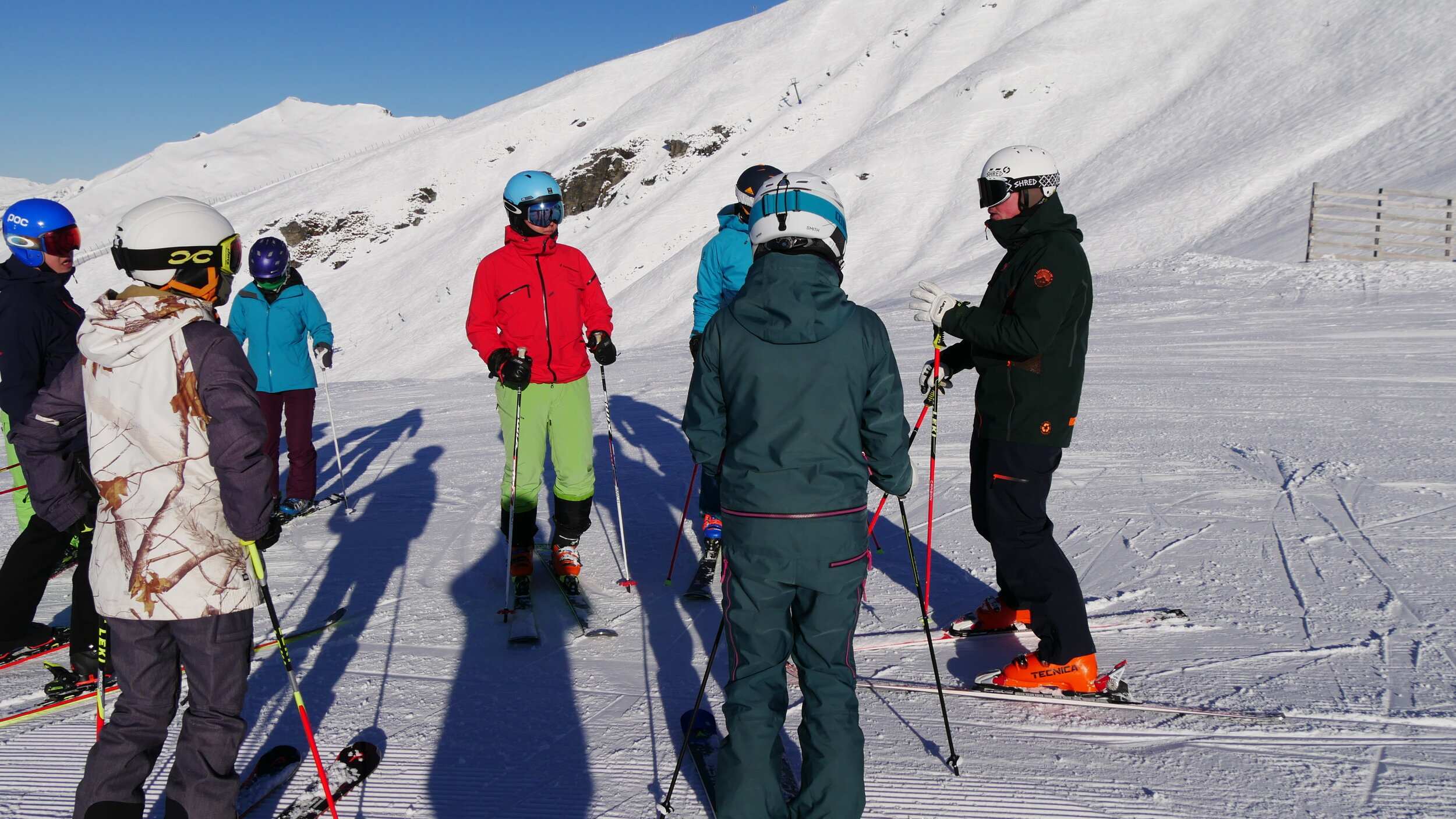 While many people come to Summit County, Colorado for its awesome ski resorts, many are unaware of the fact that this area has some of the best ski schools in North America. The folks who move to Summit County to become ski instructors are not only dedicated to skiing; they are dedicated to teaching skiing. Many of them are so dedicated that they devote a few hours of their Tuesday evenings to improving their instructional skills.
Bob Barnes, who is currently the director of training at Keystone, developed the Tuesday night movement analysis sessions. Bob is a household name amongst ski instructors. His teaching career began over 20 years in Sugarloaf Maine. However, his passion for skiing and ski instruction could not be satisfied by the meager conditions of the Northeast. So Barnes hopped in his car and drove to Colorado. Since then, he has he worked at Copper and Vail, and is the author of The Complete Encyclopedia of Skiing, a book that many people regard as the bible of ski instruction. Barnes was one of the original instructors responsible for creating the Epicski Academy, which is a prestigious four-day ski clinic that was formed on an Internet ski forum. He has created a multitude of training videos for PSIA, including a wonderful Adaptive Skiing Video that uses Ravel's Bolero as background music.
As a PSIA examiner, Barnes is determined to help Summit County instructors pass their certification exams. Those who religiously attend the Tuesday night movement analysis sessions often do so. However, many of the instructors who attend these sessions have already passed their Level III. Some have even achieved PSIA examiner status, but still wish to continue their educational process. Some of the "regulars" are orthopedic surgeons and physical therapists who moonlight as ski instructors. This makes for interesting and educational discussions.
So how do these sessions work? Every Tuesday evening during ski season, a group of 20-50 ski instructors gather at the home of a Summit County local. Throughout the season, Barnes and his colleagues video a variety of skiers. Some of these videos take place in Summit County. Others are filmed at the venues of the Epicski Academy, which is a four-day ski clinic that was formed on the EpicSki.com forums. Prior to filming their skiing, the skiers are asked a number of questions, such as what they like about skiing, what they would like to accomplish in a lesson and what other activities they enjoy.
At this point, Barnes stops the tape. He turns to the instructors and asks them what they can guess about this skier's technique, based on what they said in the interview. He also asks for suggestions about how they would plan a lesson for this specific skier. This is one of the basic philosophies of Guest Centered Teaching: Planning a lesson based on what the guest wants, as opposed to planning a lesson based on where the instructor likes to ski.
While this may sound like an ideal situation, it is not without caveats. Sometimes, what the student says that he or she wants is a far cry from what they really need. For example, a skier may want to ski Black Diamond mogul runs. However, their technique on groomed Green runs might be far less than perfect. Barnes and the instructors will then discuss the various options that are open to ski instructors in this type of situation. Sometimes, it simply involves convincing the student that mastering a few basic skills will make them better mogul skiers.
Barnes also asks the instructors what they can surmise about the student's technique, based on the other activities they enjoy. Those who are involved in other balance sports such as skating and cycling will probably carry their balance skills into their skiing. Those who are involved in more cerebral activities such as reading and film may want more verbal explanations of the movements.
Now it's time to watch the skier in action. At this point, instructors comment on the positive and not so positive aspects of the skier's technique. Barnes asks them what drills they assign in order to help them improve. Do the instructors always agree with each other? Of course not! That's what makes it exciting!
Barnes does not charge any money for leading these sessions. The instructors who attend are not required to do so. They come out of passion for their sport, and out of a desire to be the best ski instructors possible. No wonder Summit County ski schools enjoy such a great reputation! The next time you come to Colorado for ski lessons, you can be sure that you are getting some of the best instruction in North America!