Skiing in Meribel: Popular Ski Resort in France Founded by Captain Peter Lindsay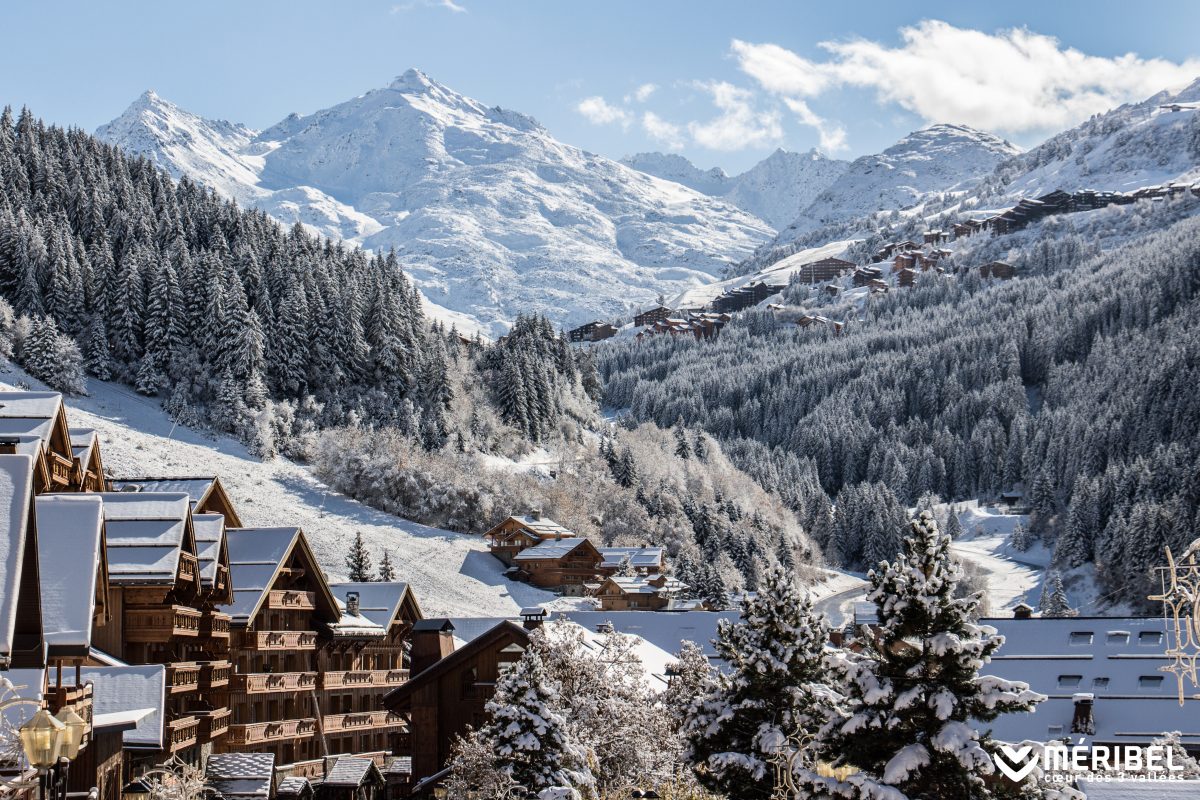 Surprisingly it was a British army officer, Captain Peter Lindsay, who was the founding father of Meribel as a ski resort.
Captain Peter Lindsay
Back in the 1930s Captain Peter Lindsay spent his holidays skiing in Austria, but when Hitler took the country over in 1936, he decided to look elsewhere. High in the French Alps he found two tiny villages close together at the foot of gentle slopes.
Captain Peter Lindsay thought they were ideal for skiing and even managed to set up a primitive chair-lift, nicknamed the Red Dragon, using an elderly bus hauled up the hillside on a winch.
Doron Hotel at Meribel
But then the Second World War started and he could not go back there until 1946. When he did so, he bought a piece of land and built a small hotel, the Doron. Soon the first proper ski-lifts were installed and a full-scale winter sports resort gradually developed.
However because Captain Lindsay felt that British people would find the names of the two villages, Mussignon and Les Alleys, difficult to pronounce, he persuaded the local people to call them by the single name of Meribel
Centre of Meribel
The Doron is still there today in the centre of Meribel, now surrounded by shops and cafes, with his portrait hanging proudly in the bar. From it, a zig-zag road leads up the hillside, lined with Austrian-style chalets with wide eaves and wooden balconies.
It was the captain's idea that the buildings should look Austrian, a policy which continues today. Consequently Meribel has escaped having the high-rise apartments that disfigure many other French ski resorts.
Meribel Popular with British Skiers
It has remained particularly popular with British skiers and many of the chalets and apartments are British-owned. English is widely spoken, although a glance in the windows of Meribel's food shops immediately shows that the village is definitely in France.
There are a few excellent hotels, with prices to match, but the majority of skiers stay in chalets, some of the newest being exceptionally luxurious with features like hot tubs and saunas.
Ski Chalets in Meribel
Many are catered chalets run by British tour operators with young staff who provide breakfast each day and, except on their weekly day off, a three-course supper with plenty of wine.
Younger guests then usually set off in search of Meribel's extensive nightlife.
Other Active Pursuits in Meribel
Apart from skiing, Meribel offers other active pursuits. Its Olympic Centre has a large ice-rink built for the 1992 Winter Olympics where ice-hockey matches are staged and there is a swimming pool and a climbing wall.
Visitors to Meribel can also go up for a ride in a small plane from the Altiport, its snow-covered airstrip. This is a great way to get a bird's eye-view of this picturesque ski resort and its dramatic mountain setting.