Skiing and Your Child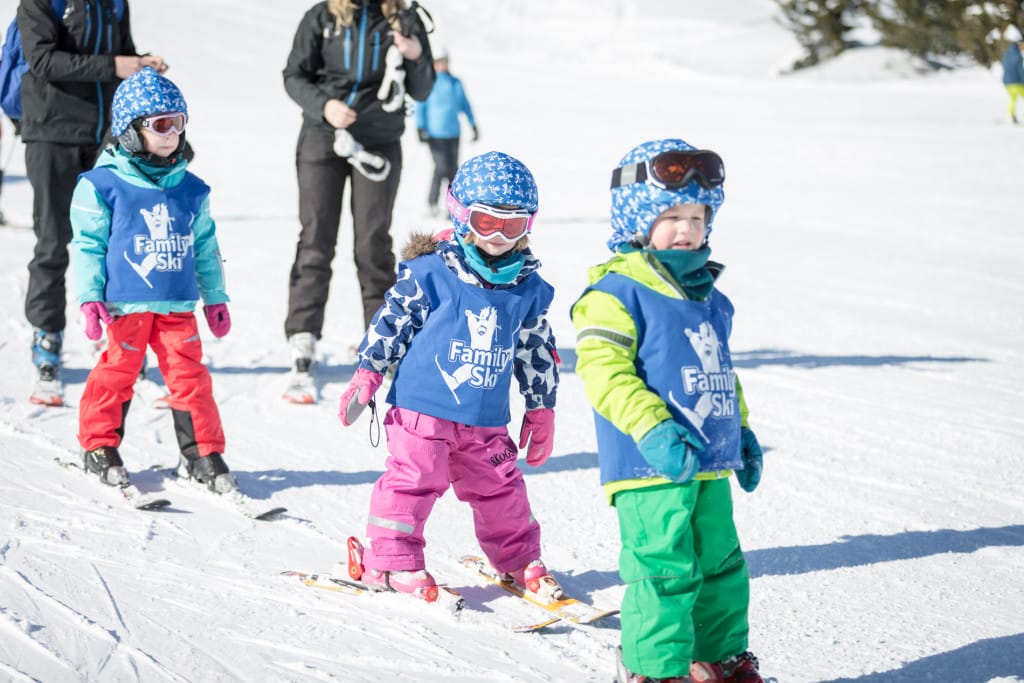 One of the popular winter Olympic sports is also one of the most physically demanding winter sports. There are several forms of skiing ranging from downhill, slalom, giant slalom, super giant slalom, Nordic, and cross-country. There are approximately 40 million alpine skiers, and approximately 11 million of those are in the United States. Skiing is a popular sport as both recreational and competition.
There are several benefits to skiing, which include aerobic and anaerobic conditioning, whole body workout, hand-eye coordination and greatly improves balance. Additional benefits include ability to build mental toughness and resilience. All skiing types are great family sports where you can participate together. Children who tend to excel at skiing usually have great balance skills, as well as wonderful fine motor control of the knees and ankles as well as strong leg muscles.
Other skills to excel are strength, technical control, and being a bit fearless. If you choose cross-country skiing then strength and endurance are also very necessary. Children can generally start taking skiing classes between the age of 3 and 5 years old. One of the most popular places to take lessons tends to be skiing resorts.
Children must have good motor skills and strength so that they can control the skis before hitting the slopes in any form. Children should also be able to stand the snow and cold for at least an hour before they begin ski lessons; also, the ability to walk around in the skis is important so the child can move. Ski racing can start at the age of 8-10 years old, with the average starting age being between 9-10 years of age. Nordic and cross-country skiing can start as early as 4 years old, however most children that small do not have the endurance and strength necessary to do well until they are closer to 10 years old.
You should look for a staff that is trained to specifically work with children and is affiliated with the Professional Ski Instructors of America (PSIA). You should also make sure the program has a separate beginner's teaching area so that the beginners are not potentially hurt by more advanced skiers. There should be a mix of private and group classes so that your child can learn a good range of skills.
Skiing is a very safe sport with most injuries being simply sprains and fractures of the knees, ankles, wrists, and fingers. Helmets should be worn to help protect the head from injury in the event of an accident, and goggles are necessary to protect the eyes. The next biggest concern with skiing is the expenses, which are great.
The lift tickets alone can cost up to $60 per day, with boots ranging from $100 to as much as $600 per pair. Skis can cost from $250 up to $1,000 easily per pair with children often needing several pairs before they stop growing. This alone makes the idea of renting equipment for a day or a season a very attractable option for parents who are unsure about whether the expense is worth it.
To help reduce the costs if you choose to buy your child their own equipment you can save some money by purchasing either used equipment that is in good shape, or by purchasing equipment in the spring as stores are clearing out last season's merchandise. Also, remember that extremely warm clothing is another expense, you do not want your child to suffer from frostbite, and they need to stay as warm as possible out on the snow.