Connecticut Skiing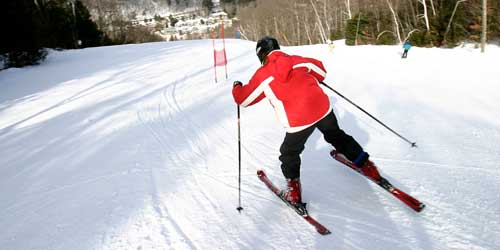 Many people are surprised to learn that there are some great Connecticut skiing spots that cater to both beginners and advanced skiers. In Southington Connecticut, there is Mount Southington, which has easy hills for those just learning the ropes, as well as some steep inclines for those who like the adrenaline rush of a bigger challenge. You can also sign up for ski lessons if you are just tackling skis or snowboards for the first time.
Another great Connecticut skiing spot is in Kent, and it is called Mohawk Mountain. This ski destination is located in Litchfield County, which is in the northwestern portion of the state. This area is also world famous for its amazing Connecticut fall foliage, so you may want to plan a trip for the autumn season as well.
Moving on, there is yet one more great Connecticut skiing spot called Ski Sundown, which is located in New Hartford, Connecticut. You can log onto the Web and check out all of these skiing spots simply by doing a quick search. This can be helpful because you can check out the rates, learn about lessons, and also find out where these skiing areas are in relation to your Connecticut accommodations.
Fabulous Connecticut Skiing
While many people assume that the only great skiing in New England is in New Hampshire, Massachusetts, or Vermont, the truth is, Connecticut can hold its own in terms of quality skiing. Many of the resorts make snow, so if the weather does not feel like cooperating during your stay, you can still count on hitting some of the white powdery stuff. When you have worn yourself out with all your smart moves on the slopes, you can warm up inside at the ski lodge with a cup of hot cocoa or tea.