Cheap Deals on Skiing Holidays in France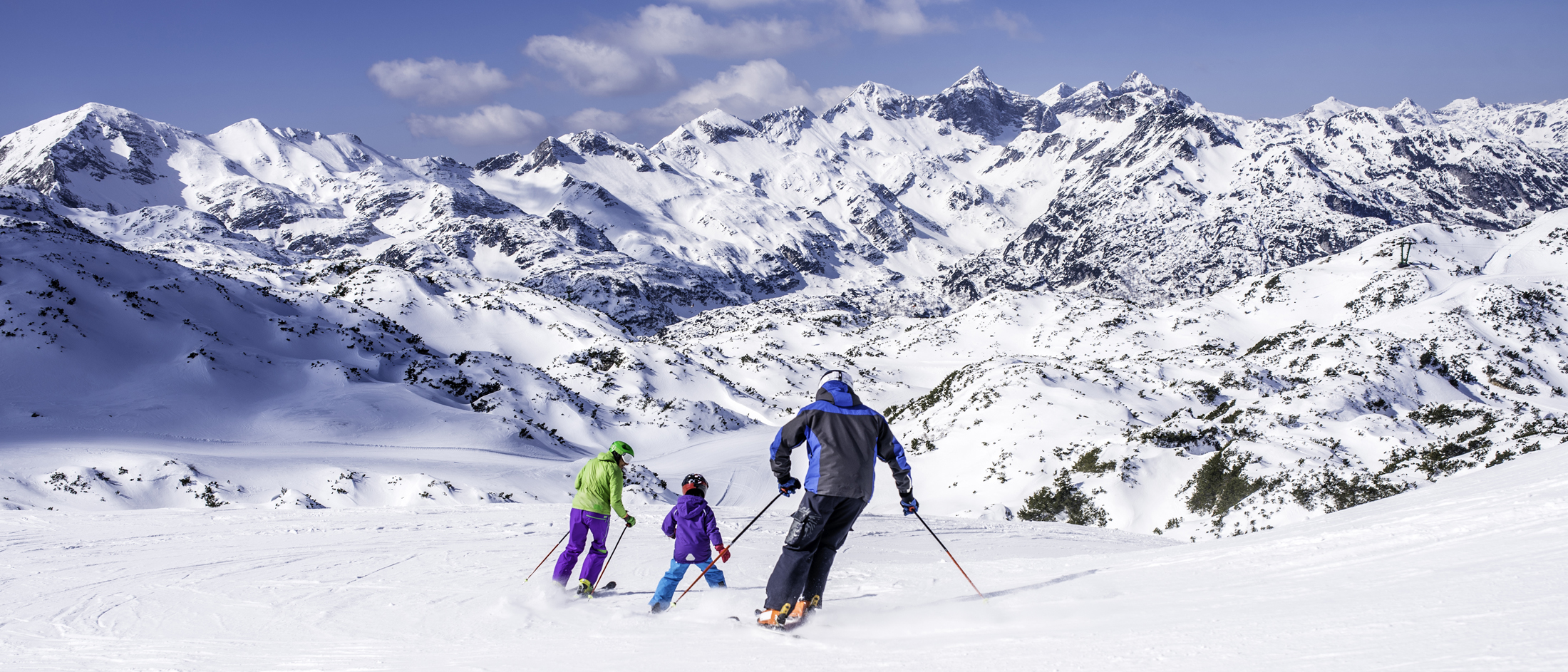 Skiing holidays can be expensive so they are not an option for the average traveler or middle-class family. Prices for ski rental, ski passes, ski lessons and accommodation add up quickly to a mind-blowing total. Except for those who have a certain financial security, most people do not go on a skiing holiday unless they have forgone all other holidays or find a cheap deal on a skiing package holiday. For this reason, the directors of 20 ski resorts in the Maurienne Valley, France have created a ski pass called "Ski Maurienne Sans Frontières".
A Cheap Skiing Solution in France
Ski Maurienne sans Frontières literally means "ski in the Maurienne without limits". The ski pass costs 85 Euros for five days in five different ski resorts in the Maurienne Valley, France. Skiers have a choice of twenty ski resorts and can ski on five consecutive days, or whenever they wish, as long as it is during the season they have bought their ski pass in.
Each ski resort rips off a coupon and stamps the name of the resort on the card so that a skier cannot ski twice in the same resort. However, if a skier does want to ski a second time in a resort there are reduced prices to be had on presentation of the ski pass. This ski pass is very good value for money as skiers can discover different ski areas for just a fraction of the price they would normally pay if they bought a day pass in five different ski resorts. A normal five-day ski pass in a single resort averages on 105 Euros to 130 Euros in most resorts in France.
The Maurienne Valley in the French Alps
The Maurienne is on the French border between France and Italy. The raw, untouched beauty of the Maurienne valley with its restored farmhouses, wooden chalets, spectacular ski resorts and breathtaking landscapes makes a change from the bigger impersonal ski resorts like Alpes d'Huez or Tignes. Ski resorts in this valley range from the smaller family-friendly resorts to well-known resorts with bigger ski areas like Les Sybelles. Prices are lower here and the people are friendlier.
Here are three resorts that can be found on the list of twenty that make up the "Ski Maurienne Sans Frontières" ski pass:
La Norma
This is a cosy resort on a picturesque tree-covered plateau. It is a friendly family-sized resort with 65 km of ski runs and has easy access from the motorway exit. The closest train station is on the direct train line from Paris so, in only four hours travelers from Paris can be on the runs in La Norma.
Accommodation is cheap and there is an interesting choice of bed and breakfasts at competitive prices in the surrounding villages for people staying only a few days. There are takeaways, pizzerias and restaurants catering for those looking for traditional Savoyard meals like the sumptuous Tartiflette made from potatoes, wine, bacon and Reblochon cheese.
La Norma has a quality label called "Petit Montagnards" which guarantees adapted accommodation, services and activities for children.
Valloire
There are 150 kms of ski runs offering great skiing conditions, free-style areas and snow parks for adventurous skiers. Off piste skiing conditions are renowned in this resort. Valloire is on the same train line from La Norma and is also easily accessible from Paris. There are shuttles between the train station and the ski resort.
The resort has bars, restaurants, nightclubs and its own radio station called Radio Valloire at 89.8 FM. Other than good music, it broadcasts information on the weather forecast, activities in the resort and the news in French and English.
Val Thorens/The 3 ValleysTechnically, Val Thorens is not in the Maurienne but in the Tarentaise valley. However, there is a cable-car joining the Maurienne to Val Thorens from Orelle. Orelle is one of the twenty resorts listed in the ski pass and a skier wanting to ski for a day in Val Thorens or in The 3 Valleys can hand in a coupon and pay 10 Euros for the privilege. There are daily shuttles from all the Maurienne valley ski resorts to Orelle where there is a ski area of 600 km between Orelle, Val Thorens and The 3 Valleys. The trick for skiers to know is that prices for accommodation, food and ski rental is half as expensive in the Maurienne as in Val Thorens.
Each resort and village in the Maurienne valley has its own rich character and diverse way of life. There are different landscapes, ski areas, activities and opportunities to be discovered with the Ski Maurienne Sans Frontières and at a reasonable price. Package deals and ski pass discounts are becoming more commonplace to allow for the average skier to indulge.