Alpine Skiing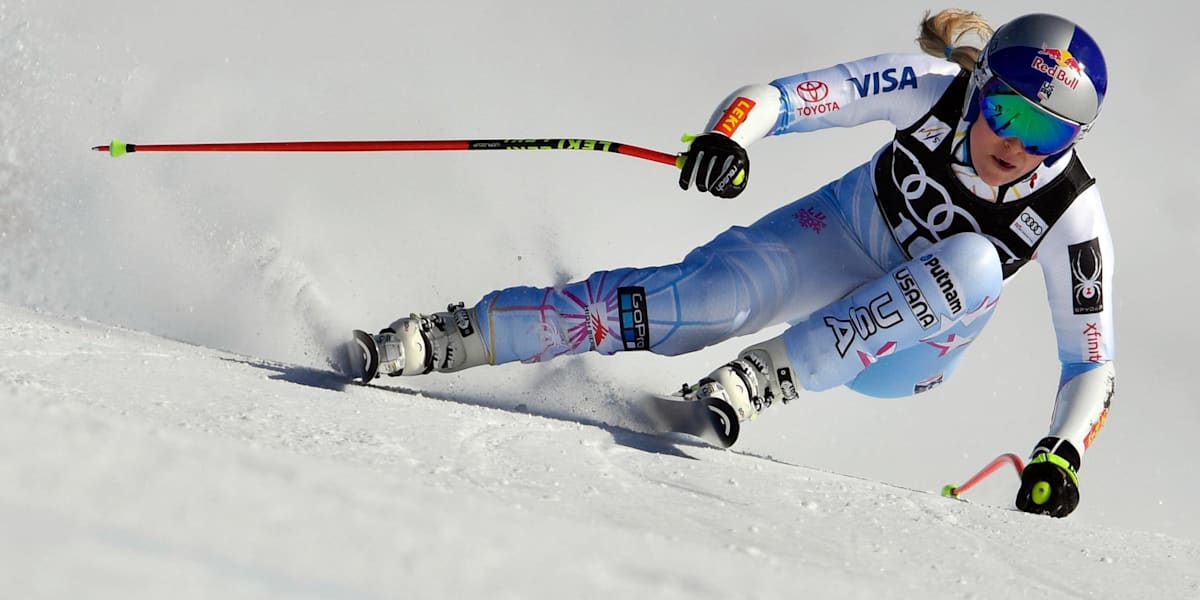 There are two primary types of skiing, Nordic and alpine skiing. Nordic or cross-country skiing takes place on terrains that range from flat to gently rolling hills. Alpine, or downhill, skiing is skiing on snow-covered hills and mountains. The terrains range from gentle inclines to the extreme steeps of mountain faces. Originally, skiing was used as a transportation system and for work. It was developed into a sport in the early 1700s.
Alpine skiing is one of the most fun-filled sports of winter. When first developed in the 19th century, very wealthy Europeans primarily enjoyed it as a leisure activity. Once the popularity of the sport began rapidly increasing, its participants became more diversified. Today, it is characterized as a thrilling, adventurous, and daring sport enjoyed by all.
The sports' popularity spread over into the Winter Olympic Games. Alpine skiing made its debut at the 1936 Winter Olympic Games in Innsbruck, Austria. The combined was the first alpine skiing competition introduced into the Winter Games. After the combine was a hit, four other competitions have been added. Since 1948, alpine skiing has been an important part of the Winter Games.
One of the things many skiers love about alpine skiing is that it gives them the ability to challenge themselves and seek out new locations. There are hundreds of ski resorts all over the world. Each resort area offers a new and exciting arena for skiers. With all the locations ranging from Europe to South America, skiers can ski all year round.
Learning to Alpine Ski
When properly taught, alpine skiing is one of the easiest sports to learn. As your skills improve, ski instructors will teach you how to properly and safely increase your speed and maneuver more difficult courses. Many beginner skiers will be hitting the slopes by the end of their first week of lessons.
The key is to find a good ski instructor or school that focuses on helping every individual to learn the basics. A great school or instructor can usually be found in the phone book or on the Internet. Another way to find lessons is to ask friends or family members about the school or instructor they used. Chances are if they had a great experience they will be more than willing to share.
Coordination, practice, and a little encouragement are all you need to learn how to ski. Proper equipment and attire suited for alpine skiing are also needed. The right gear and apparel can help to ensure the safety of a skier. It is best for a beginner to rent their equipment before deciding to purchase. This will help the new skier learn which equipment works best for their needs.
A great ski instructor will teach you about the proper equipment and apparel to rent or purchase, how to execute turns, slow down, stop, and even how to fall correctly to avoid injury. Many ski schools will have rental equipment available for students. Some schools may even include the price of renting equipment into the cost of lessons.